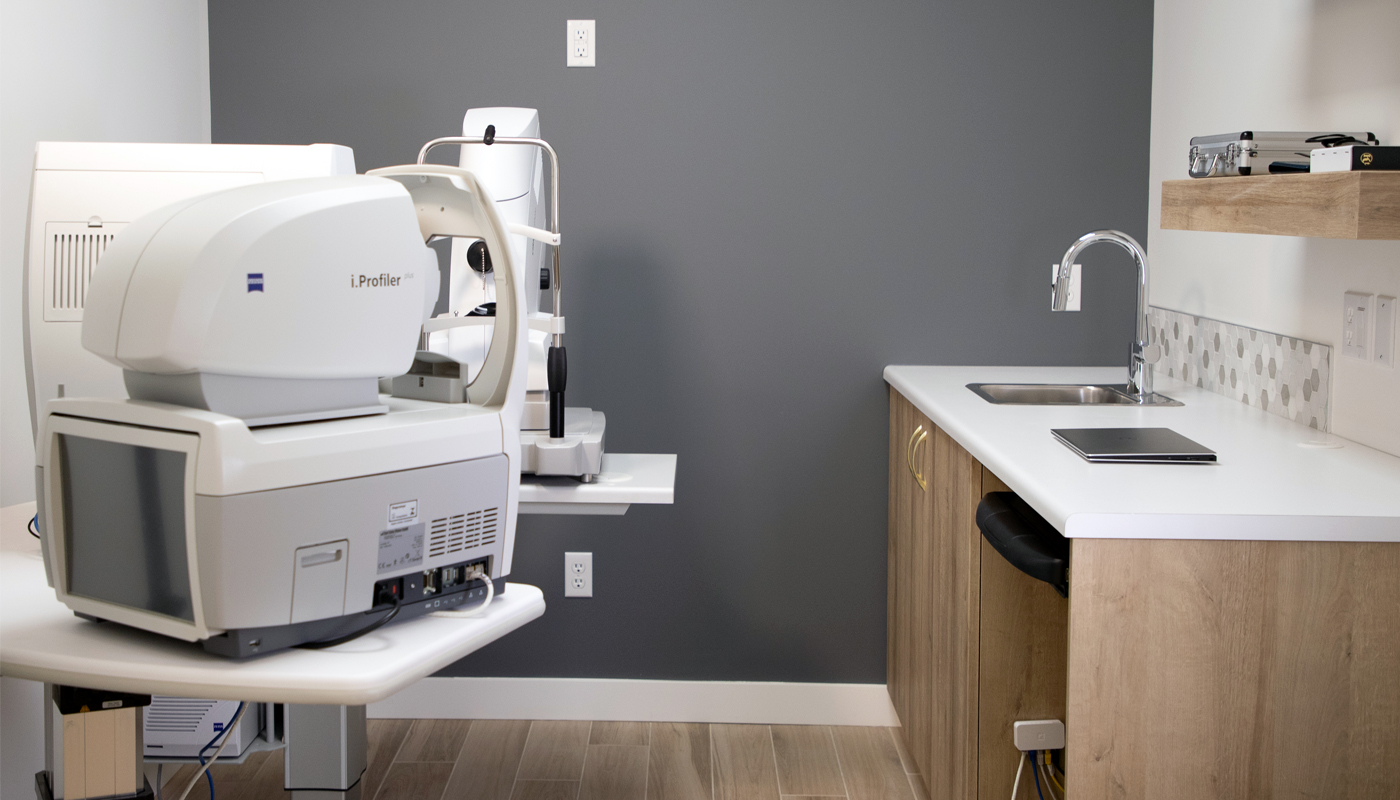 SERVICE DETAILS
Clinic Name

Ambleside Optometry

Doctor(s)

Dr. Fung

Location

16224 Ellerslie Road SW Edmonton, AB

Frequency

As Recommended by Your Doctor and Optometrist
Medical Eye Exam Overview
Because of the delicate structure of the eyes, medical eye exams are one of the least invasive steps you can take to protect your health. A doctor of optometry will assess your eye health to identify any signs of systemic health issues like high blood pressure, diabetes, and even tumours. For this reason, your family doctor may request you see an optometrist for an ocular health evaluation. These visits are often covered through Alberta Health Care. Make an appointment with your local optometrist today.
Types of Diseases and Disorders that Can Affect Eye Health
Brain Injuries
The optic nerve in the eye is essentially an extension of the brain. Conditions that affect nerve cells, like multiple sclerosis, can be detected with an eye exam.
Brain injuries, including strokes, can affect the parts of the brain that control eye coordination and tracking. Comprehensive medical eye exams can detect problems with eye movement and your optometrist can help come up with an individualized vision training plan to help improve these symptoms.
High Blood Pressure
The small blood vessels in the back of the eye can help identify risks of a stroke or heart attack before they occur. Because of the size of the blood vessels in the retina, a doctor of optometry will evaluate your eye health to look for the presence of any medical conditions, such as hypertension. This information can be shared with your health care provider to help prevent or decrease the risk of cardiovascular disease.
Diabetes
Due to the size of the blood vessels in the retina, your optometrist can sometimes see signs of diabetes before it is diagnosed by your family doctor. An eye health examination, as part of a comprehensive eye exam or on it's own, is important in reducing the risk of vision loss or other complications related to diabetes.